RACCOON MOUNTAIN CAVERNS & CAMPGROUND
Explore Tennessee's Highest-Rated Cave System and Premier RV, Cabin, & Campground Resort Stay in Our Premier RV & Campground Resort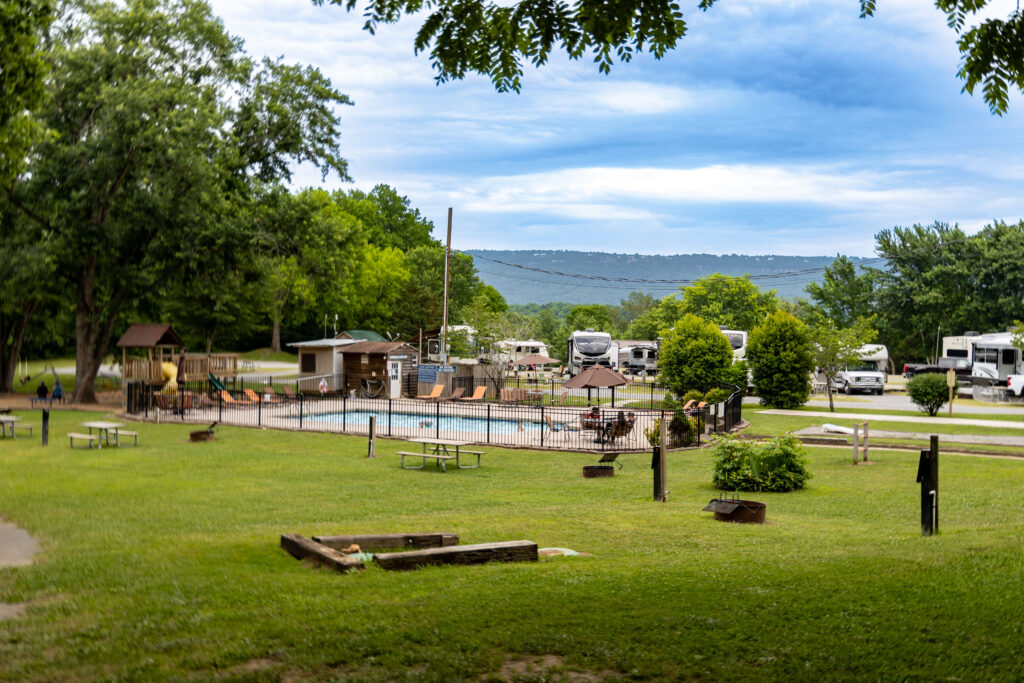 Here in Lookout Valley, you'll have access to stunning views, top-notch amenities, and dedicated, hardworking staff that provides exceptional hospitality. Whether you're camping with us, staying in one of our beautiful cabins, or taking a tour of our spectacular caverns, you'll love the tranquility of our retreat.
Tennessee's Highest-Rated Cave Tour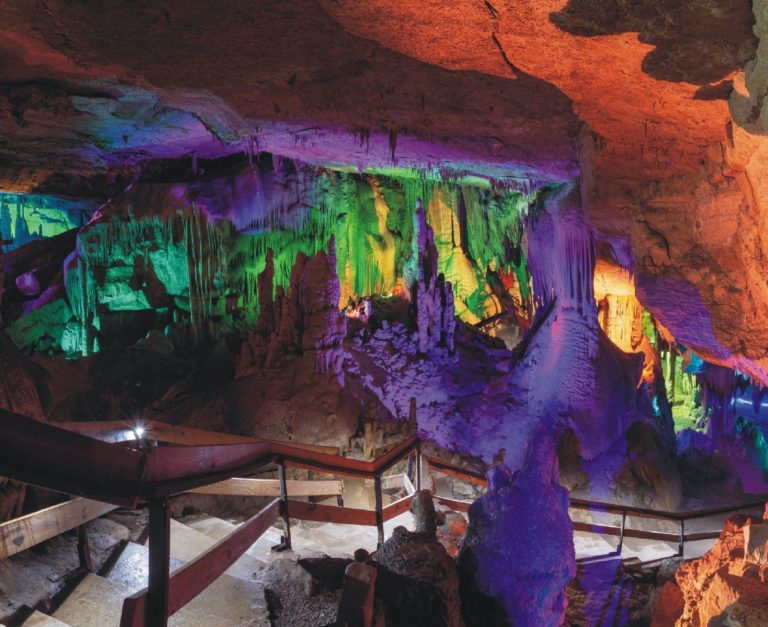 Experience the wonder of a natural underground world at Raccoon Mountain Caverns! Rated as the #1 'Thing To Do' in Chattanooga on TripAdvisor, with over 5.5 miles of passageways, our caverns boast an incredibly well-preserved landscape filled with countless natural formations. Considered one of the most geologically active caverns in the south, you'll be amazed by the beauty that surrounds you. Don't miss out on this adventure!
Pull-thru or back-in to big-rig friendly, generously-sized RV sites under the leafy trees and on the water. Full hook-ups with lake views, private balconies, picnic tables, and so much more.
Our beautiful furnished cabins are located throughout the resort. Take a look at the resort map and choose the one best suited for you! 
Our Primitive tent sites are perfect for those adventurous campers who want to experience the great outdoors while still enjoying all the comforts of a well-equipped campground. 
Questions? Comments? Give Raccoon Mountain Campground a call or an email. We're here to listen.
Email: guestservices@raccoonmountain.com
Sign up and stay up to date on new acquisitions, special discounts, upcoming events, and so much more!